Elementelle Probiotics Everyday Wellness 30 Capsules
Elementelle™ Probiotics+ provide an innovative approach to help your good bacteria flourish and grow to renew, reactivate and respond to everyday life. The four probiotic strains have been carefully selected for their scientifically backed health benefits*, in addition to their synergistic action. In combination with specialty vitamins, minerals and functional nutrients.
Elementelle™ Probiotics+ Everyday Wellness:
Helps promote a healthy digestive system and diverse microbiome
Helps the digestion and absorption of nutrients
Assists digestive function
Supports your immune system
Maintains beneficial gut flora
One a day
Vegan friendly
Fridge Free

Every ingredient has undergone a stringent screening process for transparency, traceability and purity. This product does not contain any probiotic strains that are not normally found in the human gut. e.g. soil-based organisms or active yeasts.
Put your gut first and you could well find your other healthier self. It's Elementelle™, really.
Helps promote a healthy digestive system and diverse microbiome.
Helps the digestion and absorption of nutrients.
Maintains beneficial gut flora.
Supports your immune system.
30 Billion Live Bacteria.
2 Strains of Prebiotics.
6 Strains of Probiotics.
Features premium quality, scientifically researched CKDBio probiotics strains with European derived prebiotics.
Directions and Ingredients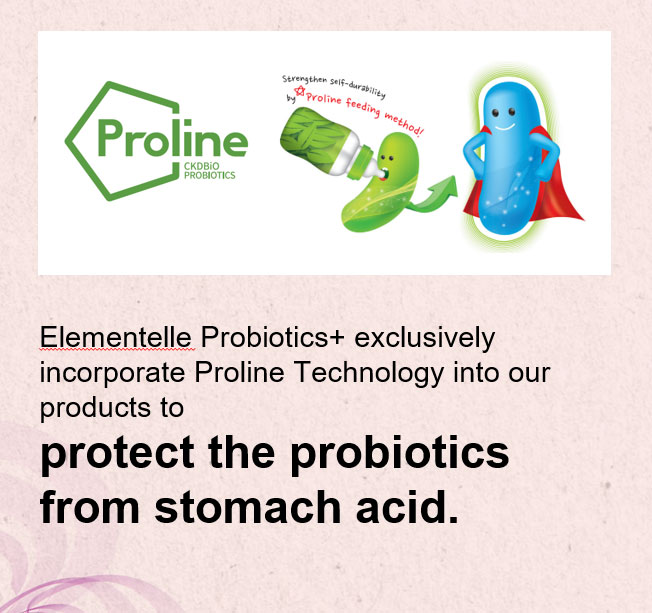 Exclusive Patented Probiotic Technology
Proline is a type of amino acid which is produced by various plants as a defensive material to survive in extreme conditions. Doing so increases the physicochemical-stress resistance of probiotics. With Proline, the probiotics can adhere to the intestinal cells allowing them to multiply to ensure faster action and greater efficacy.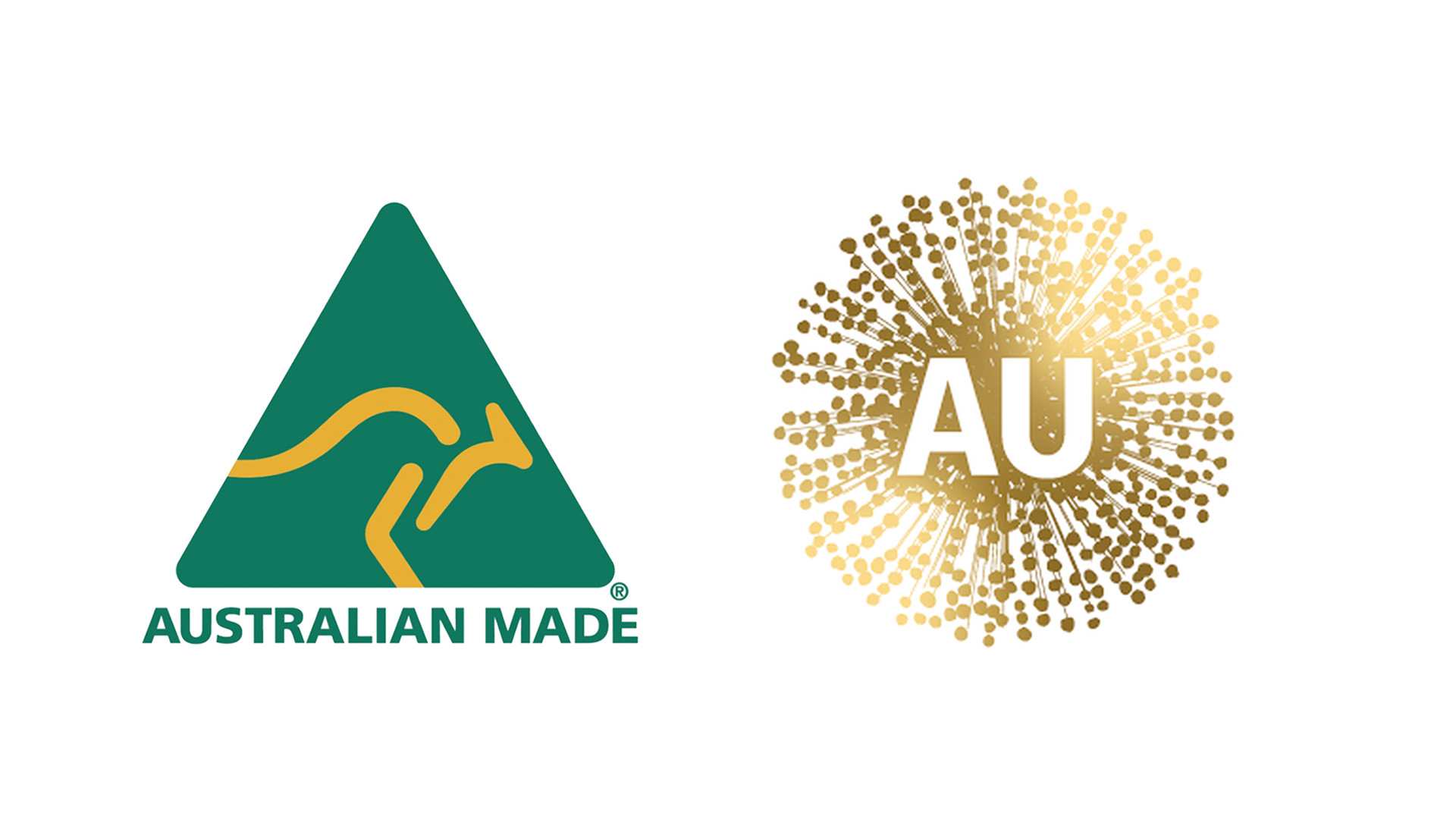 Keeping it local
All strains used are cultured in Australia.
Manufactured in Australia.
Packaging Manufactured in Australia.