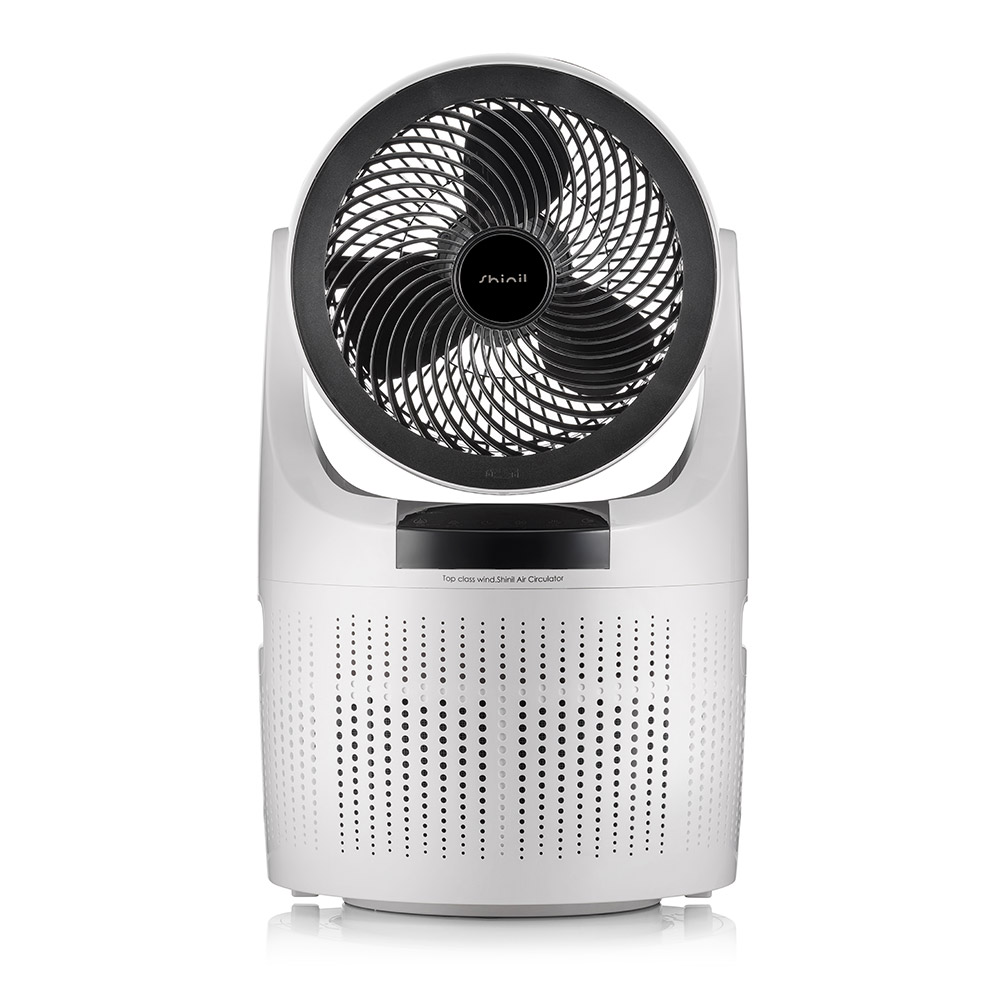 Shinil Air Plus
World's first 2 in 1 purifier with a built-in DC circulator. Now, you can purify indoor air, distribute purified air around your house quickly and efficiently throughout the day.
SHOP NOW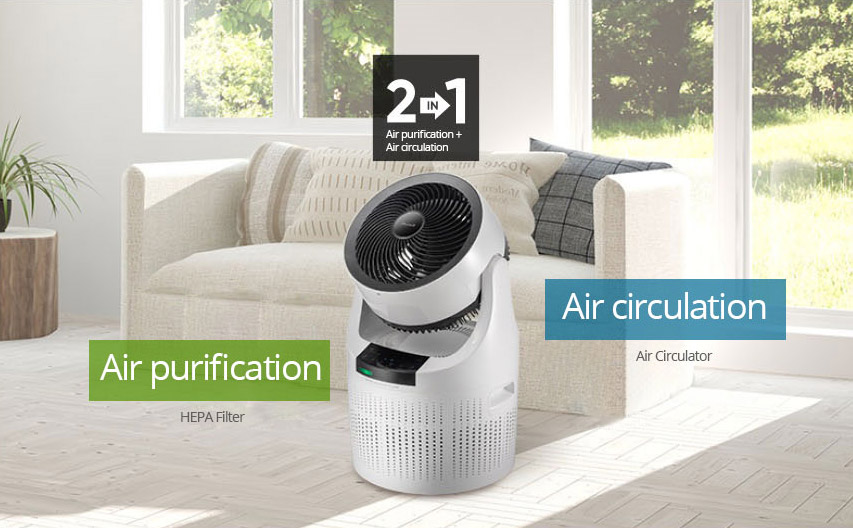 An air purifier and a circulator in one!
Use as an air purifying circulator all throughout the seasons. Set to turbo mode during summer to blast cool air around the house. The circulator and air purifier can be independently switched ON/OFF making this product suitable for all four seasons.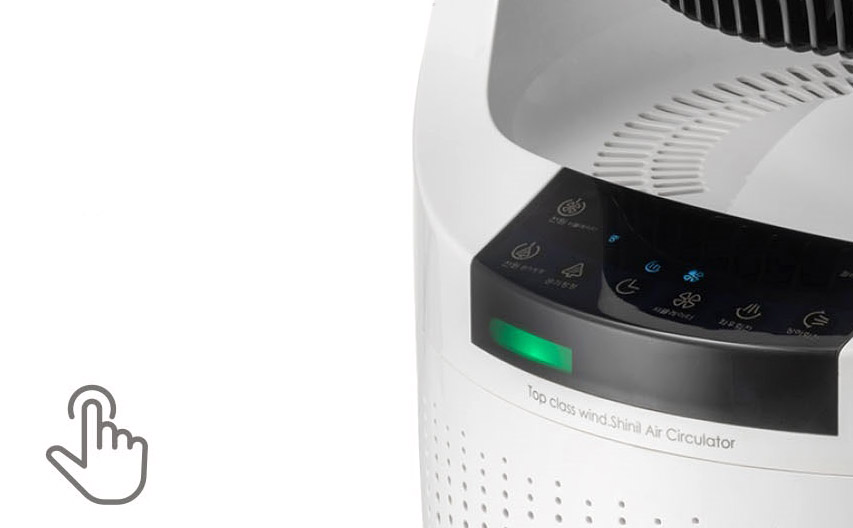 Touch type operation
Touch-type operation makes it easy to see at a glance and convenient to operate for people of all ages.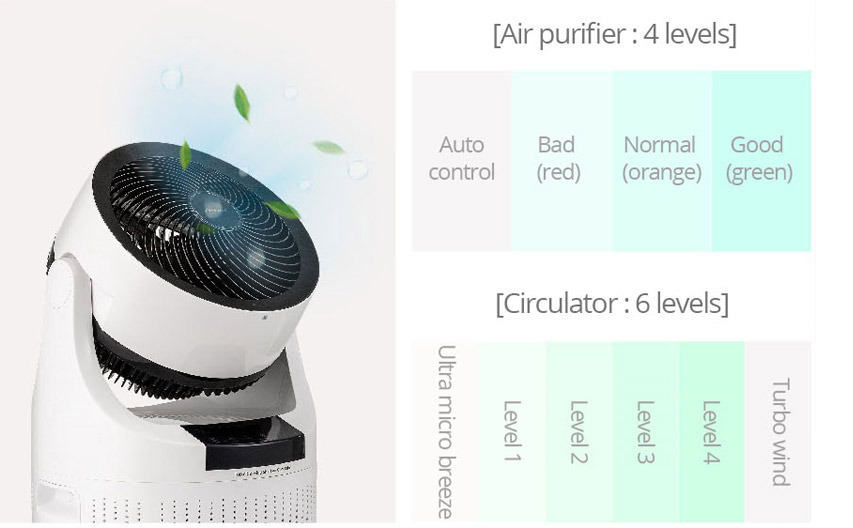 Control levels
The controls are on top of the air purifier, allowing you to change the circulator speed (ultra breeze, 1,2,3,4 or turbo), Air purification level (low, medium, high or auto), set a timer (1, 2, 4, or 8 hours) for auto-shutoff. This means you can have the machine in your bedroom without worrying about wasting energy or having remind yourself to turn it off. You can also operate the levels with a remote control.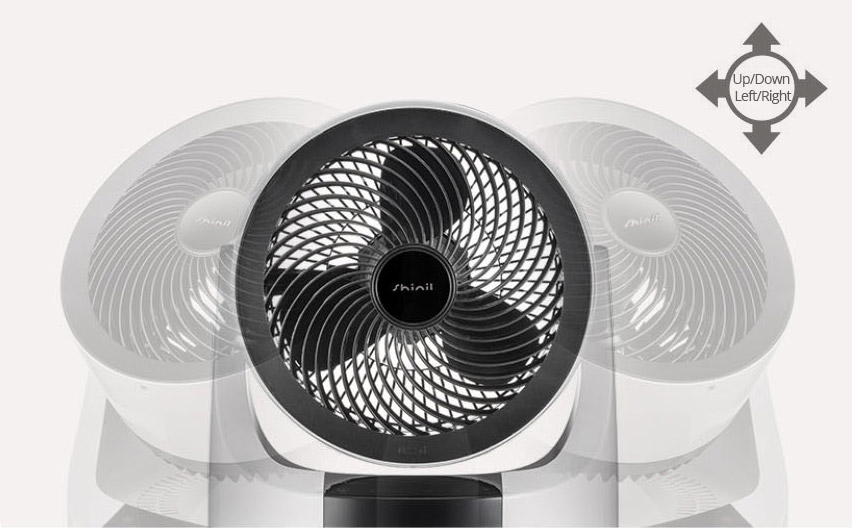 Multi-Directional Oscillating
With the touch of a button, the fan will rotate 75° horizontally and or 105° vertically. By selecting both oscillation features, the fan will change directions freely to circulate the air evenly throughout the entire room.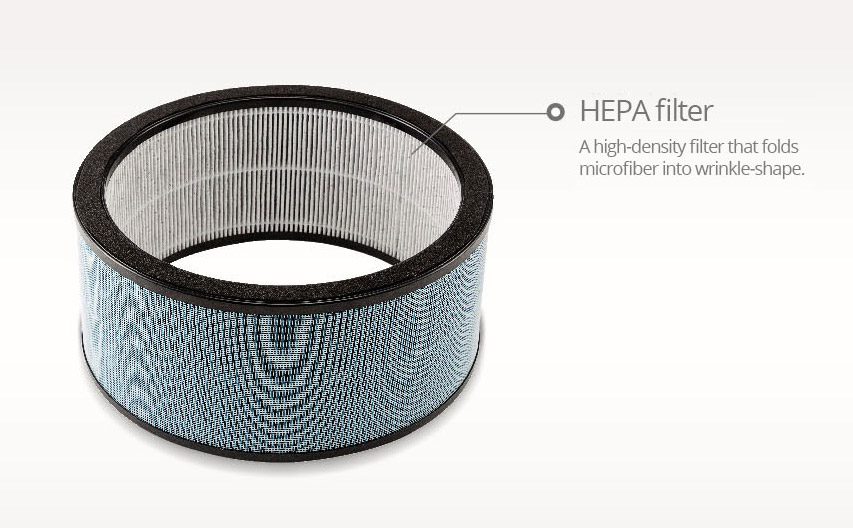 Certified filters
The three-level filter has been nicely integrated into one removable unit, making it easier to change things when needed. This won't be very often, however, with an estimated lifetime of 18 months.
Level 1: Prefilter | Level 2: Deodorisation | Level 3: HEPA filter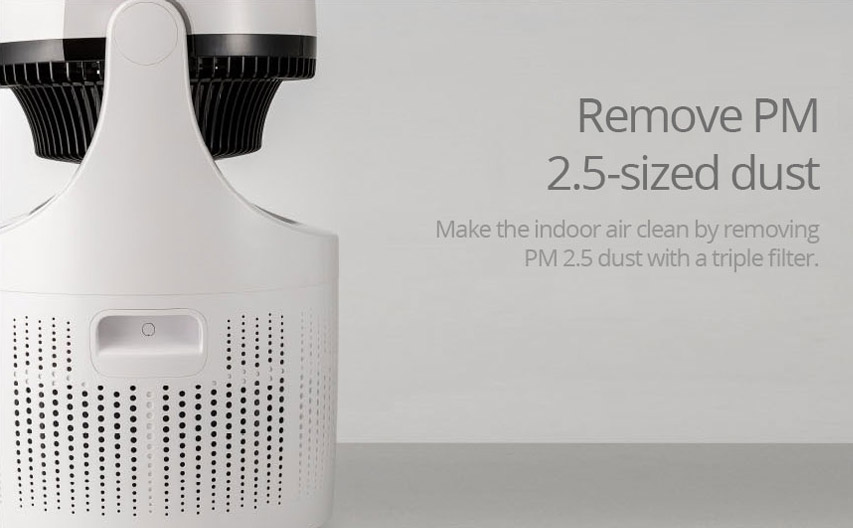 Air purification auto operation mode
With an advanced PM 2.5 sensor, the system automatically operates the purification to make the surrounding air clean and fresh. There is also a filter replacement notification light for your convenience.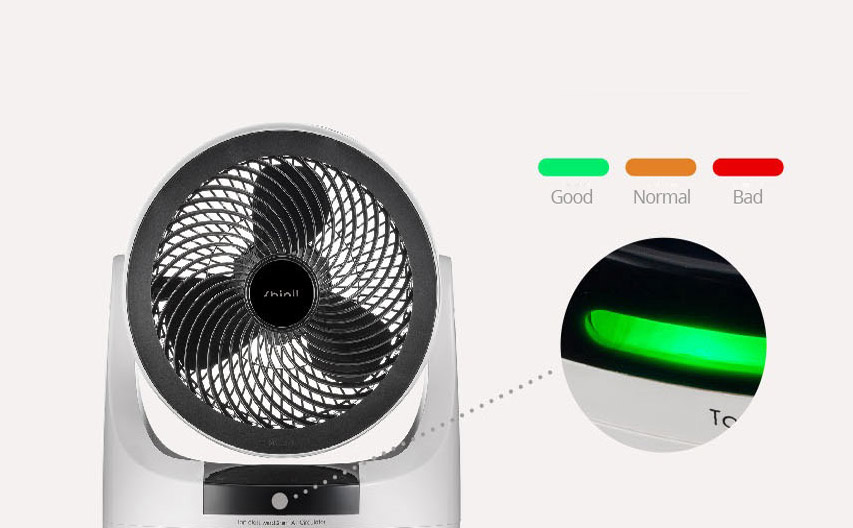 Indicated air quality levels
Air quality are displayed in real time in three levels: Good, Normal and Bad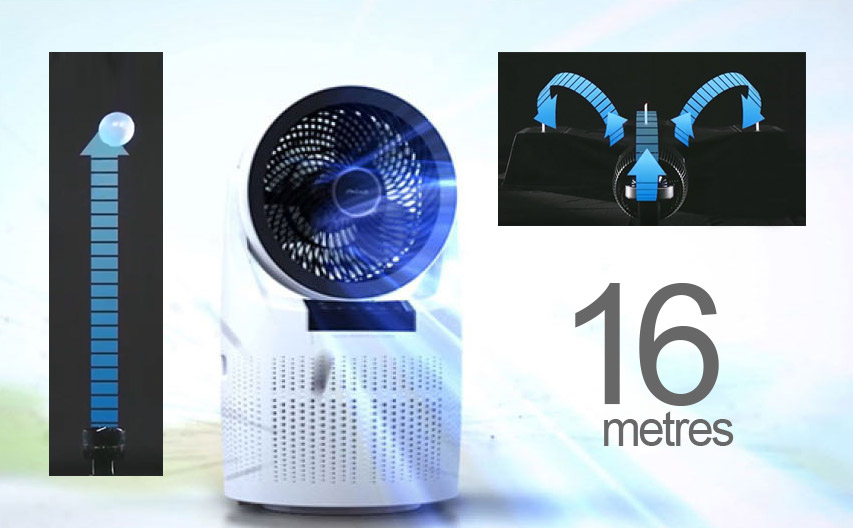 Triple blade DC motor
The powerful DC motor rotates the triple blade circulator to form a strong air stream that can reach as far as 16 metres. All incoming air is purified and evenly distributed to every corner of the room.